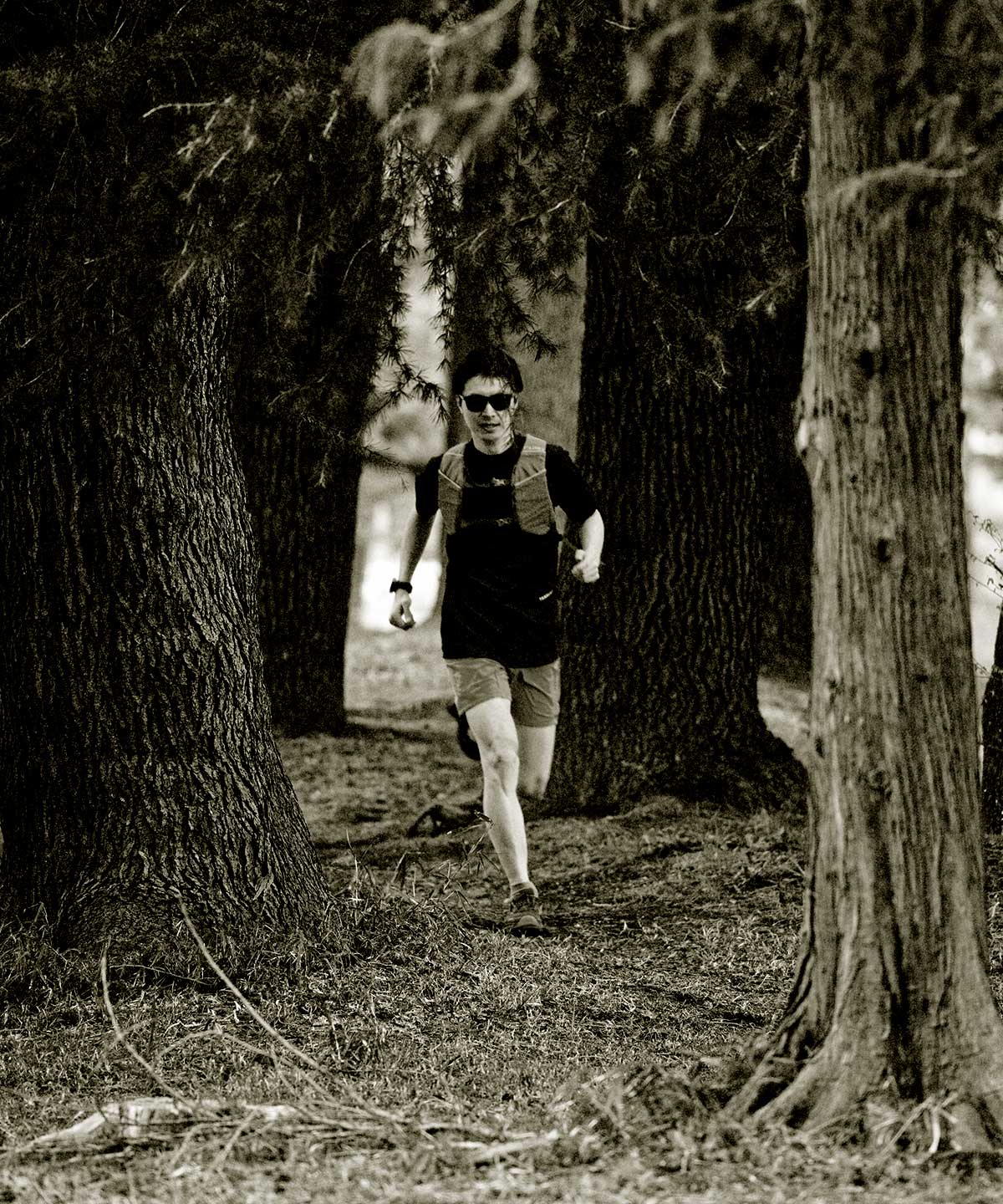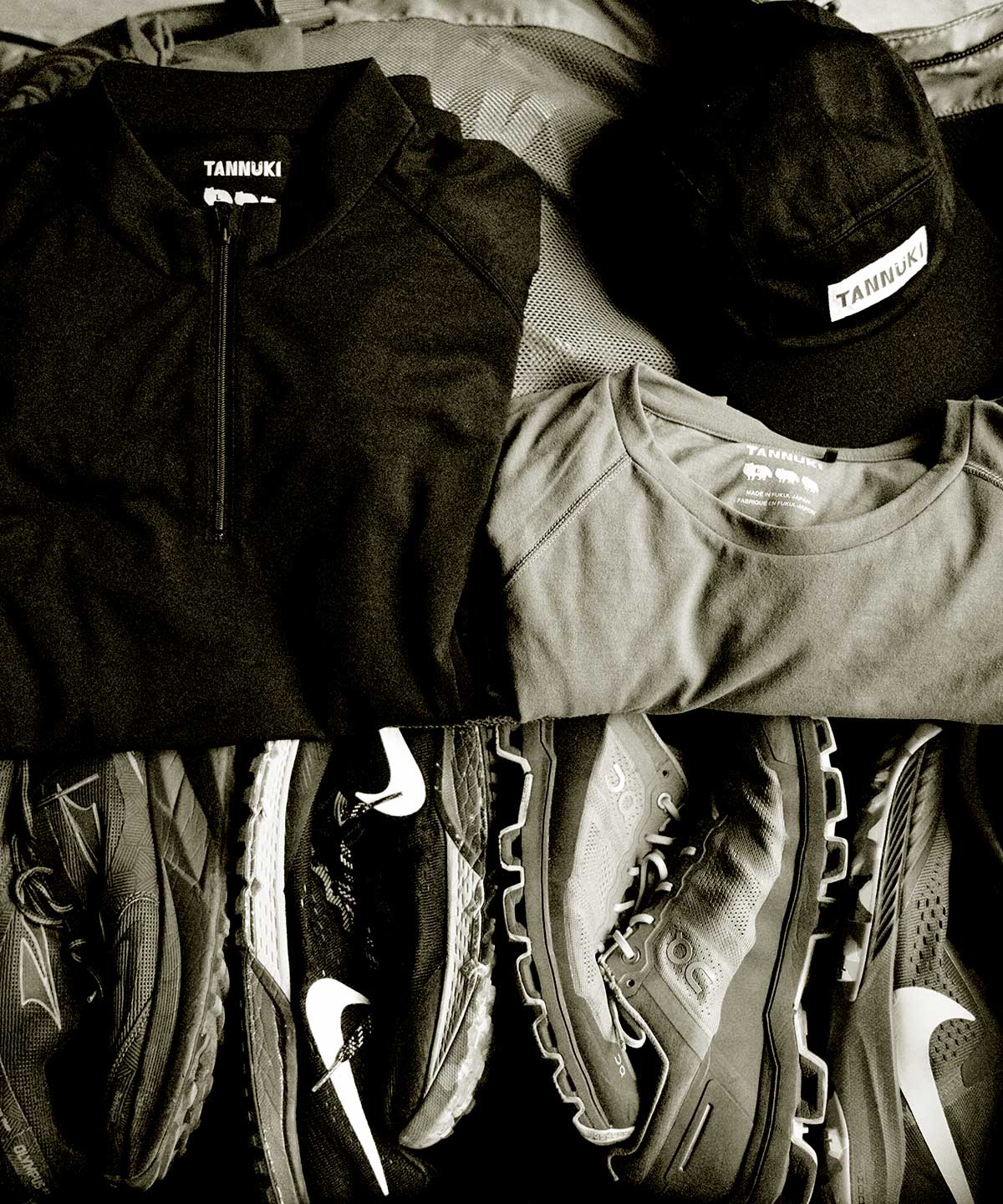 Concept
TANNUKI is a running wear/accessory brand with a commitment to domestic manufacturing.
Product planning starts with our materials search. We source materials that do not compromise on the functionality of our sportswear, but also without compromising the texture. In terms of designs and patterns, we aim to create clothes that can be worn every day even when you're not running, by working with designers and pattern makers who have a wealth of experiences in the world of fashion.
For the three main cut and sewn products, they have a slightly oversized silhouette and have good compatibility with casual pants. The short-sleeved type uses a mock neck that is rarely found on running wear and is a key design point. With our long sleeve type, the arms are made thinner by adding gathers to the elbows to improve the overall balance. The pattern has been fine-tuned many times, and now we have achieved a great appearance in terms of the combination of both pattern and design. It's based on a men's fit but can be worn by both men and women.
In terms of our running wear functionality, first we sourced the best material from many candidates. The composition is 100% polyester. While having a natural texture reminiscent of cotton, it is especially light, has excellent water absorption, and dries quickly. It is a material with all the necessary functions for running clothes. As a design point, all three types have deep pockets with flaps at the bottom. With an IC card, credit card, keys, etc., you can go running comfortably without having to worry about your possessions. In addition, when a heavy object such as a mobile phone is put into the pocket, a sense of stability can be obtained by tucking your shirt snugly into the pants. This keeps your phone secure, prevents it from moving around and makes running comfortable. In addition, stiffness is reduced by eliminating the stitching in the design and pattern of the armpit, creating ease of movement. The brand logo on the pocket is made from a reflector print that also improves night visibility.
The materials for the garments are produced in Kumamoto Japan, and they are cut and sewn at the factory in Fukui Japan. Our prints are sourced from a processing plant in Sumida-Ku, Tokyo. Most trims are also manufactured in Fukui. Our caps are produced at a cap factory in Osaka.
We do not give the concept of "season" to our products. Once a product has been developed, we want to continue to offer the same products for at least several seasons.
In addition, we would like to repair products as much as possible. The actual cost of repair might be charged, but please contact us to check a possibility for repairing. We really want you to wear it for a long time.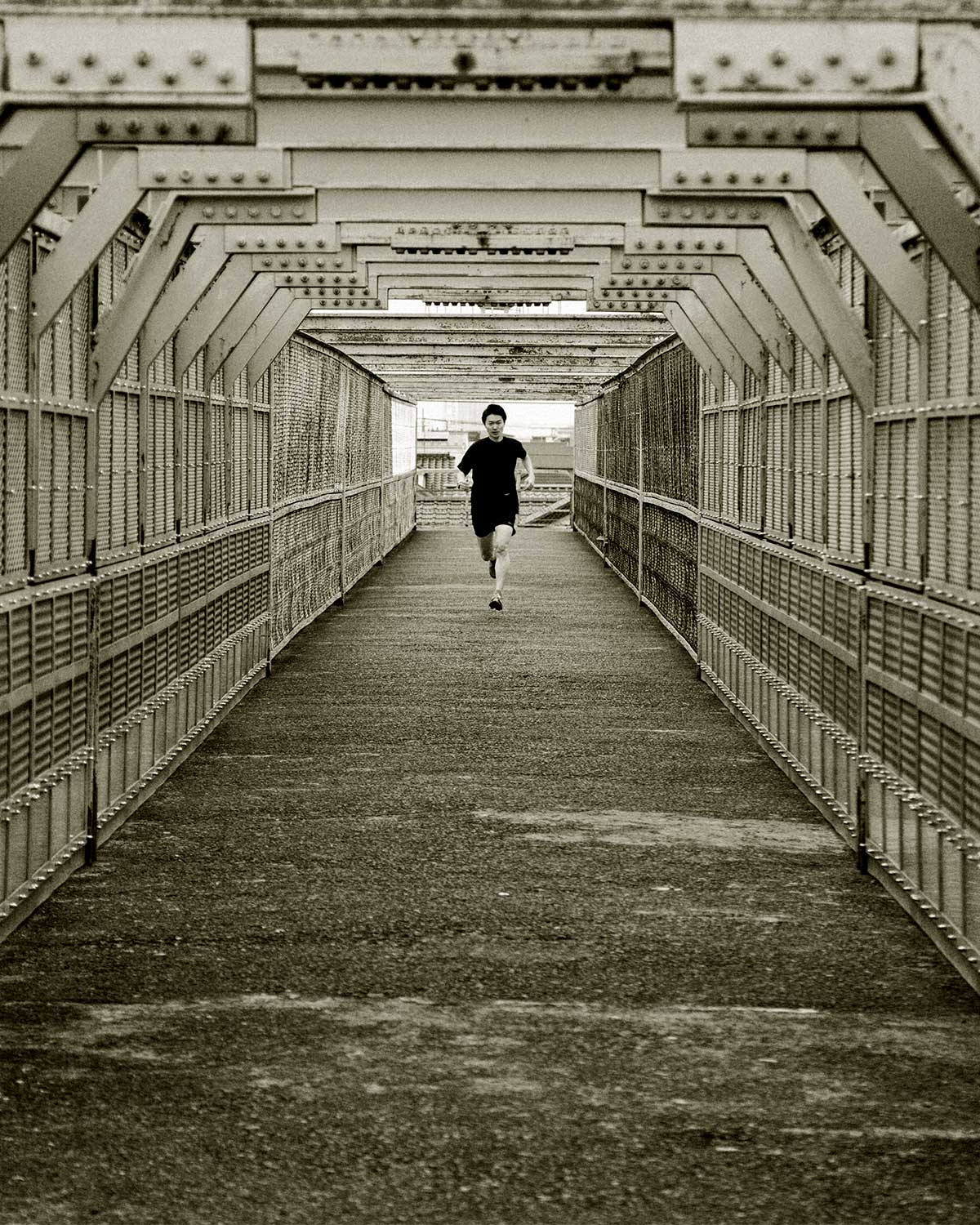 Vision
Developing a product that creates a story based on locality
At the end of the twentieth century, we felt like we were becoming quickly dissatisfied with "modern" things. Working in a capitalist society, living as a consumer, staying in competition and confrontation, living while being swallowed by the nation-state. At the same time, all the words that shine in the modern world, such as progress, development and development of science and technology, human reason and intelligence, rational recognition and judgment, etc., have come to fade.

Takashi Uchiyama
A philosopher, Mr. Uchiyama means that in order to gain a sense of well-being in our modern world, people need to reconsider what it means to be "local." Local places are places we always go back to, where we want to return and where we can find the certainty of our own existence. Mr. Uchiyama calls it Sato (a 'native' environment).
In response to Mr. Uchiyama's philosophy, TANNUKI adopted the brand name of the Japanese raccoon dog, a characteristic animal living in Sato, its own native environment.
We are committed to being local, and we develop our clothing using materials produced in Japan as much as possible, as well as using local sewing factories in Japan.
We want to develop products that are not just consumables to be thrown away in a short period of time, but that can be used for long period and will tell a story with users.
Living connected with the region, community, and nature, new communities, relationships between human beings, various cultures, local sovereignty, participation, and voluntary activities. All of the words we use today to guide our lives are based on a small world.
Mr. Uchiyama also stated the direction. TANNUKI also wants to make things to support this "small world" and to create a story in it.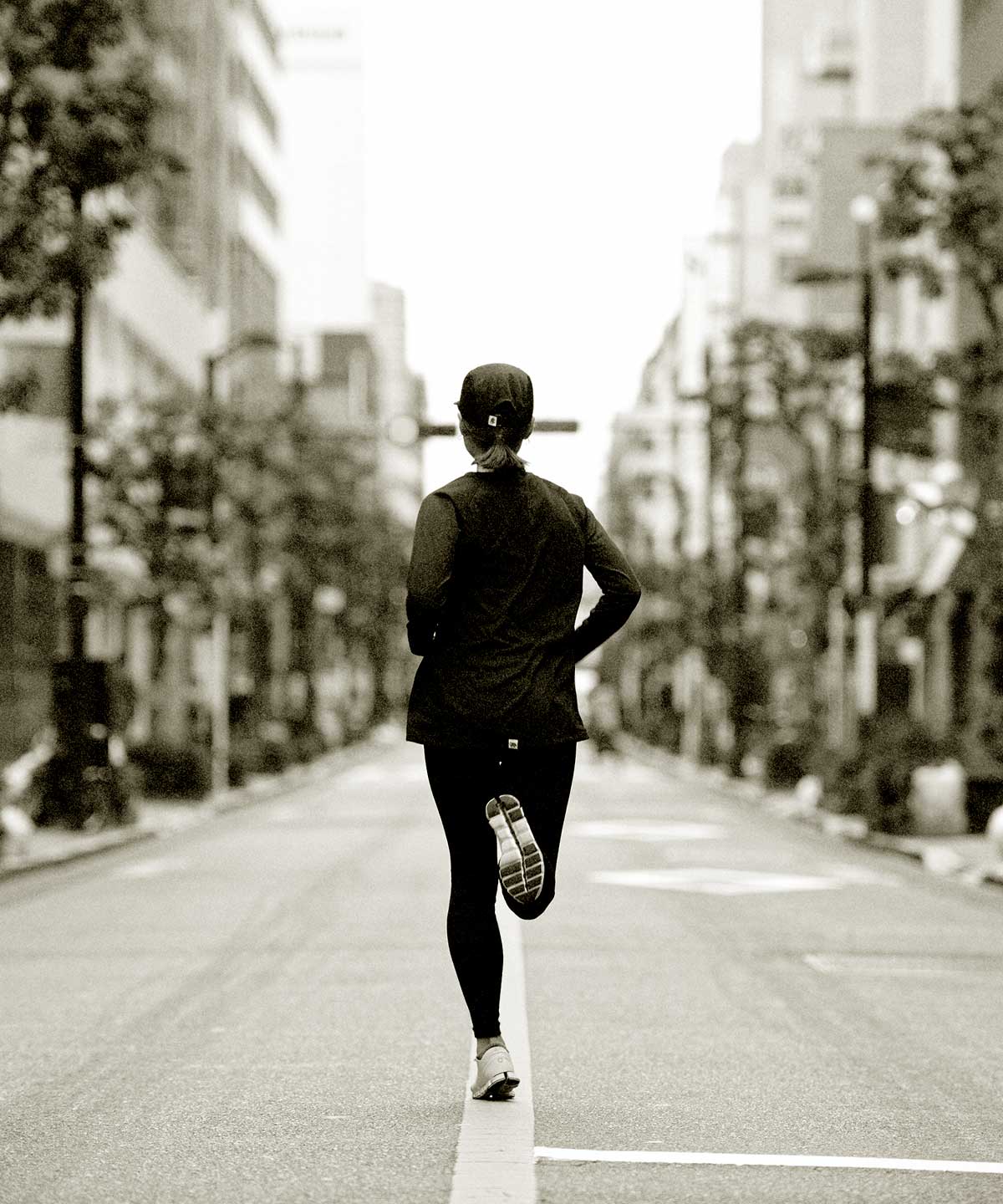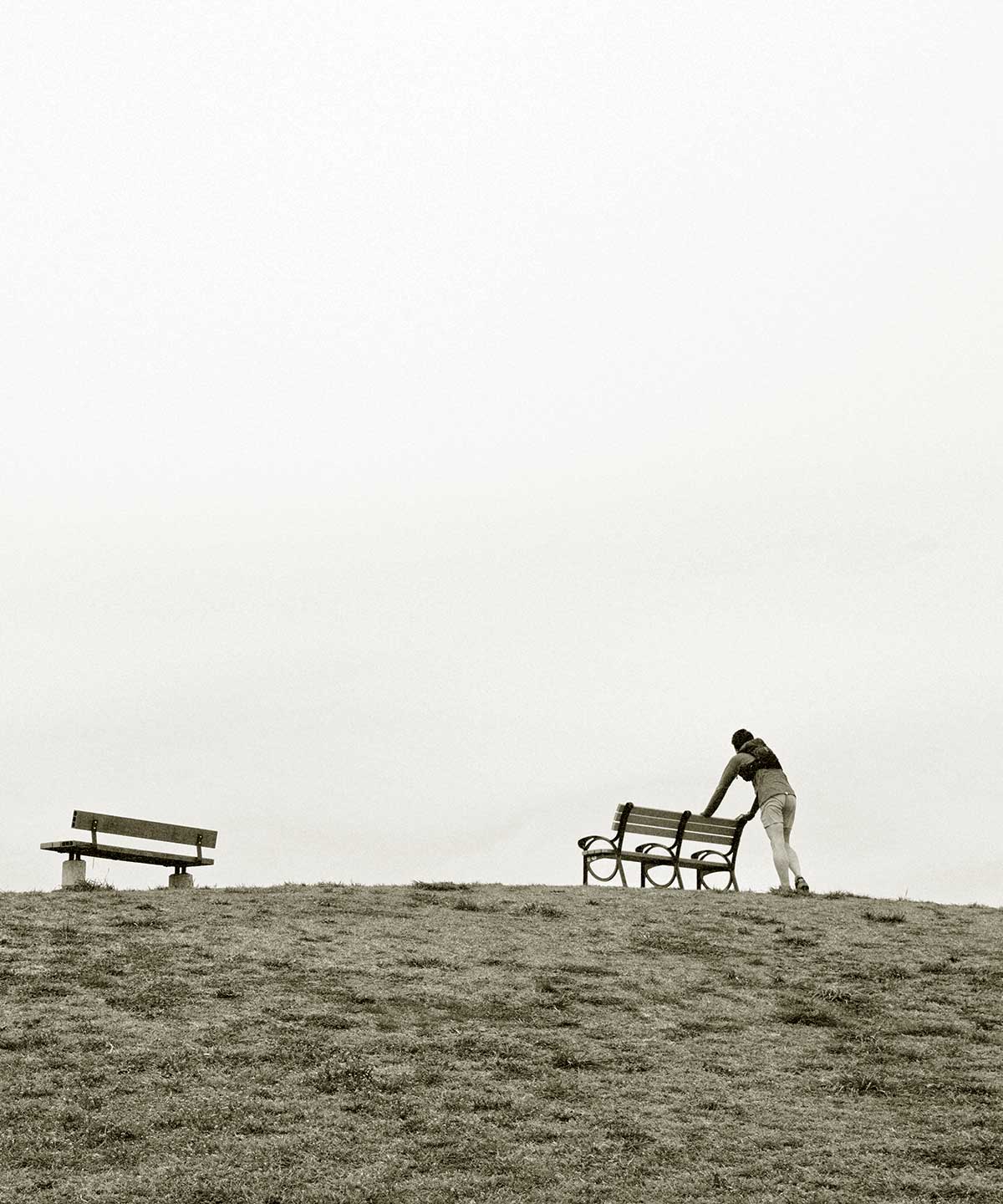 To start a story,
Carefully and honestly; creating.
Face-to-face with people; collaborating.
As much as possible about the people who will use it; knowing.
The background of the place you are making it; understanding.
We think these things are important.
TANNUKI will continue to develop products while always being aware of these values.